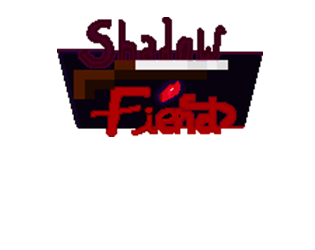 Shadow Fiends
A downloadable game for Windows
Shadow Fiends is a game jam entry for Mini-Jam HUNTERS with using ONLY MOUSE CONTROLS
Hunt down your darkness and conquer your own Echo World!
Complete 5 levels of the Echo world with 8 possible levels to play!

Created by

Raea Adams - Coder | @RaeTheDev
Dennis "Crase" Pinnato - Artist | @DennisPinato
Controls
Left Click - Move Left
Right Click - Move Right
Left + Right Click - Jump
Double Click - Shoot
Install instructions
If you download the Windows version, unzip; and enjoy!
I kept it in a folder during Zipping so don't worry about files spilling out everywhere!